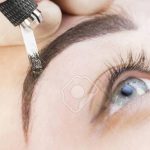 Experience the Ayu Beauty and Tattoo Studio difference today. Our prices are very competitive and our customer service is excellent. Have a browse through our beauty services below, check out our pricing, then when you are ready, make an appointment with our experienced beauty therapist to get the ball rolling. All bookings are to made by appointment please.
Cosmetic Tattooing Price List
Eyebrow
Microblading (Feathering) – $295
Microshading (Powder Brow Ombre) – $295
Microblading & Microshading Combo – $345
Eyeliner
Top – $195
Bottom – $145
Top and Bottom combined – $295
Lips
Full Lips – $349
# Free Consultation
# Free First touch up within 30 days
# Any touch up with the first 6 months from $99 depending on the amount of work to be done.
Beauty Price List
Nails:
Pedicure – Clean, Cut and Buff (Male & Ladies)
Spray Tanning:
Spray Tanning Full Body – $35 (Bondi & Vutan)
Tinting:
Eyebrows – $15
Eyelashes – $12
Eyelash Lift:
Eyelash Perm / Lift – Lash tint included – $49
Ladies Waxing:
Brazilian – $45
Bikini Line – $19
Full Arm (Ladies) – $29
Full Leg (Ladies) – $45
Half Leg (Including Knees) Ladies – $25
Under Arm – $15
Chin – $8
Lip – $8
Waxing – Facial Hairs, Lip and Chin Combo – $25
Waxing – Lip & Chin Combo – $15
Mens Waxing:
Full leg, full arm, chest & back combo – $149
Back – $39
Chest – $39
Full Leg – $49
Full arm – $39
Brazilian (new) – $69
Brazilian Return (4 – 6 weeks) – $59
Under Arm – $15